Epic Kenya Adventure Safaris/YHA Kenya Travel/African BudgetTours
YHA-Kenya Travel Tours And Safaris. Call Us / WhatsApp +254722655321 +254713713831
The Art to Make You Experience an Amazing African Wildlife Safari.
Epic Kenya Adventure Safaris/YHA Kenya Travel/African Budget Tours
Explore Africa like a local from iconic attractions to amazing experiences, you're journey begins here. Where do you want to go? Cheap African Safari, Epic Active Kenya Adventure Safaris, YHA Kenya Travel Tours and Safaris. Reach out to us Call Us / WatsApp +254722655321 +254713713831
YHA Kenya Travel Tours and Safaris commit to its customers a Travel Safe Assurance.
YHA Kenya Travel is one of the best and most trusted unique safari companies operating in Kenya and Tanzania with extensive experience in tourism travel industry. With us, we will handle all types of guests and budgets for your wonderful safari in Africa. We always aspire and target to exceed customer expectations and dreams with the help of services by our experienced guides.
We are highly passionate and committed to what we do, we love, our country, people and culture, reason why is our mission to project this to our clients. We are willing to go the extra mile! Our pillars are responsibility, commitment, empathy and love for what we do.
As the world begins to open from the covid 19 pandemics and life begin to head back to normality, you're health and safety continue to be the No 1 priority we want you to travel with confidence that's why we are taking big steps to make you're Safari holidays in Kenya making Safari Booking with YHA Kenya Travel one of the safest ways for you to get see tourist places for active adventures.
Epic Kenya Adventure Safaris, YHA Kenya Travel Tours and Safaris-Karibu Kenya! "Swahili word for Welcome" Welcome to Kenya an amazingly beautiful land full of wonders, rich wonderful wildlife, natural beauty, majestic mountains, breathtaking blue skies, great scenery, gorgeous sites, and a rich culture with countless holiday activities to iconic places such as Masai Mara, Mount Kenya, The Great Lakes, Amboseli, Mount Kilimanjaro, Serengeti, the Coast and many more. Affordable African Safari, Kenya Safari Bookings YHA Kenya Travel Tours and Safaris is an established tour operator guiding safaris company with special attention to responsible travel, high leverage knowledge and experience. We offer many types of adventure trips of all levels from Mountaineering, Hot Air balloon rides, Epic Zip lining and jungle adventure safari holidays for passionate travelers. Most tours are of very high quality, Epic adventures, Kenya adventure safaris tours; active adventures tour holidays and wildlife safaris with an endless list of trips. Be Our Guest, Find best well-selected Africa Adventure Tours and Safaris holiday packages, Kenya adventure safaris activity. Sample some of our Kenya safaris, active activity adventures or Kenya and Tanzania Safaris, Camping tours, Safaris, Epic Kenya Adventure Budget Safari Holidays, Adventure Safari Tours Packages all available here! Go for a Mount Kenya Short Climbing Tour during your time in for an African safari you will spot the Big Five and many more. Plan your Trip with us and get to see the spectacular Wildebeest Migration Safari River crossing in thousands of migrating animals like Wildebeests, Zebras, and Antelopes. Your Summer Holiday in Kenya at the time of Wildebeest Migration will not be complete, our active adventures like Mountain Adventures, water rafting, trekking tours in and around mountain Kenya top best destinations with our Best Deals. Book holidays online!YHA Kenya travel tours and safaris is one of the best-organized trusted tour companies in Kenya that will help you plan your exciting African safari holiday activity to explore and discover our beautiful countries in Africa. Kenya, Tanzania, Uganda and beyond. Try our African safari, adventure tours, active in dis part of the world and we assure you comfort and fun on dis Kenya budget camping tour, adventure tour holiday after a busy work schedule check our prices, costs, reviews and safari tours packages.
Small-Group Adventures -YHA Kenya Travel- Private Group-Family Travel -Safaris -Tours. Get inspired to choose our selected best affordable African safari; Epic Adventures Kenya budget small group safaris travel holiday's packages for safari booking. Experience a new travel perspective in epic active adventures, volunteer tours, wildlife safaris. Has a passion for traveling in a group on a tight budget? Join our special discounted group safari holiday packages in Kenya. Epic small group safari travel holidays is a rally exciting adventure safari with joining a small group tour which includes activities like game drives, Photography, bird watching, Epic hot air balloon safari Experience in Masai Mara national game reserve, Amboseli National Park, Samburu National Reserve and much more. Maasai Mara is the world-renowned wildlife hub for Africa, Kenya with the famous wildebeest migration watch which occurs between July to October of every year. Masai Mara is rich in wildlife the Big 5 animals can be found in dis national reserve while on dis epic Kenya active adventure safari.
Get Started Now for your safari booking dream Kenya Tours and Safaris, Africa safari, African safari, active adventures. Enquire today and speak to our experienced team of travel experts. Our Commitment: Quality service at best value for money, Authentic Travel Experiences, Expert Destinations Advice, Family-Friendly African Wildlife Safaris, Guaranteed Departures. We will help you with good advice on how to plan a well-crafted Epic Africa tours and safaris itinerary, budget-friendly active adventure safari holiday, and the high-quality journey of unforgettable experiences nothing beats YHA Kenya Travel, and let us inspire you with photos from Kenya and beyond great scenic views and rich wildlife the Big 5 included. Travel with Professionals who mind you're comfort, safety, budget, and welfare. If you are looking to has an amazing epic adventure wildlife safari experience in Kenya or Tanzania with fantastic game viewing, game drives and sleeping under comfortable canvas in best Luxury or low budget camps. Then you has every reason to make you're safari bookings with us. Let us show you our world-famous 'The Big five' we are always at your service. Capture incredible photos in close-ups of the planet's greatest migration as thousands of wildebeest and zebra traverse the Maasai Mara with predators in pursuit. This animal migration is world top wonder for any traveler to witness and no adventure activity on earth can match dis experience. Witness the Wildebeest Migration in the Mara as you watch the thousands of migrating wildebeest and Zebra as the huge herds traverse the vast Savannah. Wildebeests.
Book Now
If you are looking for a place to go for an epic Kenya tours and Safaris, Camping, Kenya budget adventure safari vacation, you need a guideline tutorial that can provide you with all the necessary information that you need. The main reason for doing this is to avoid stress during this time of relaxing. When planning for any Africa budget adventure safari trip like Mountain Adventures, you need to have everything that you need to be catered for. The simplest way is to order for the entire adventure camping budget safari package that includes hosting, touring and other extracurricular Epic adventure tour activities. Kenya has a lot of active adventure camping tour activities to offer when traveling on the ground. The Kenya's coastline of these places that are popular with our travellers, our team can help you choose any based on your preferences these include Diani Beach/ Funzi Island/ Lamu Archipelago/The Tana Delta among others. YHA-Kenya Travel Mountain Adventures
Trip Advisor Reviews! Reviews Facebook.
TOP EPIC KENYA ADVENTURE SAFARI DESTINATIONS.
YHA Kenya Travel Tours and Safaris, Epic Active Kenya Adventure Safaris, Africa Safari
2 Days 1 Night Masai Mara Kenya Adventure Safaris.
3 Days 2 Nights Masai Mara Kenya Adventure Safaris.
4 Days 3 Nights Kenya Adventure Safaris Maasai Mara.
3 Days 2 Nights Amboseli Kenya Adventure Safaris.
3 Days 2 Nights Samburu Kenya Adventure Safaris.
3 Nights 4 Days Samburu Game Lodge Kenya Adventure Safaris.
4 Days 3 Nights Masai Mara/Nakuru Kenya Adventure Safaris.
5 Days 4 Nights Masai Mara / Nakuru Kenya Adventure Safaris.
8 Days Mara/Nakuru / Amboseli /Tsavo West & Tsavo East Safaris.
Mara /Nakuru/Samburu /Mount Kenya /Amboseli /Tsavo West/East /Safaris.
12 Days Kenya Classic Adventure Safari
Safari booking a touring holiday to Kenya with us to see a range of wildlife including the Big Five on your camping adventure safari trip of a lifetime. While looking for the best family package tours give YHA-Kenya Travel a thought on camping tour packages a shot and you will find it best and most amazing Mount Kenya Trekking Tours Safaris, Kenya safaris, camping, Kenya tours and safaris for your family that will blow your mind. Everyone desires a perfect cheap African safari, active adventure camping safari holiday vacation with his family at some perfect place where they could pass their best and memorable moments in style. YHA-Kenya Travel Tours & Safaris is part of a successful independently owned family business based in Nairobi. Kenya budget adventure camping Safari. Which has been operating since 2010 we has a long track record of stability, and our promise to you comes in two important parts that is our Best Special Offers and tour promotions with exciting deals. YHA Kenya Travel Articles. Try our Activity Adventure Tour Trekking Mount Kenya Adventure hiking!
Then how can you afford to miss all this! Safari Bookings for your next Big five Epic Kenya Adventure Budget Camping Safaris, small group safaris, small group adventures, Kenya Active Adventure Safaris, Kenya Budget Camping safaris, climbing Mount Kenya, Mountain adventures Kenya, Cheap Masai Mara Safaris, Kenya Safaris, Adventure holidays, and many more Active Adventure Safari trips and make your experience and impact to dis world a little better than we found it. Types of Epic Kenya Adventure Budget Camping Safaris.YHA Kenya Travel Google Business, best Luxury Safaris in Private Bush Homes, Home-stay Safaris, Honeymoon Safari, Kenya Cultural Safaris, Kenya Bird Watching Safaris, Kenya Adventure Safaris, Mt. Kilimanjaro Climbing Safaris, Walking Safari, Mount Kenya Trip Planning, Mt. Kenya Climbing, Beach Combined Holiday Vacations, Kenya Budget Adventure Short Safaris, Kenya Joining Safari, Family Safaris, Kenya Adventure Budget Safaris, Budget Lodge Safari, Wildebeest Migration Safari, Trekking Safari, Adventure Safari, Epic Hot Air Balloon Safari Experiences, Private Lodge Safari, YHA-Kenya Travel Kenya Budget Holidays, Kenya Day Trips, Flying Safari, Kenya Budget Adventure Camping Safaris, Cheap Safaris booking in Kenya, Group Adventure Safaris, Travel News PROLOG, Great Kenya Migration Safari, Cheap Masai Mara Safari packages. YHA-Kenya Travel Tours & Safaris offers the best affordable deals on Active safari adventures like Epic Masai Mara balloon safari experience, YHA Kenya Travel, View Masai Mara on A balloon flight safari from the sky, Masai Mara balloon safari, Maasai Mara Safaris, Kenya balloon safaris, Epic Adventures hot Kenya budget safaris, camping, reviews, more tours, and safaris options. Pick My YHA-Kenya Travel Guide! Trip planning, Travel Advice, Inspiration, Photography & Adventures.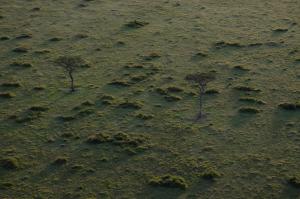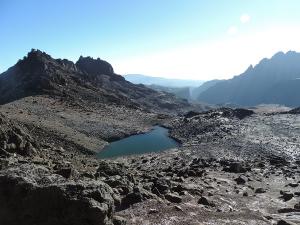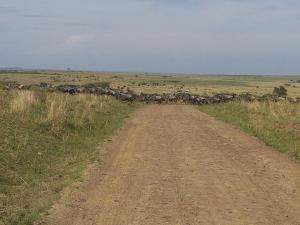 Do you wish to volunteer in Kenya? Interested in Travel and the outdoors? Have a little time on your hands? Do something rally worthwhile and fun? More on volunteering here>>>, Find all safari booking packages for the very best budget adventure safari tours and things to see and do in Kenya! The best selection of Epic active adventure activities to do! Budget safaris balloon adventure activities! Responsible tourism & Volunteer work opportunities! Maasai Mara Adventure hot air balloon Safari whilst in the Masai Mara, you cannot afford to miss out the experience of a Balloon ride in the vast sky! Enjoy a fantastic early morning hot air balloon safari ride Maasai Mara where you can enjoy the spectacular views of the sunrise in Masai Mara as well as the aerial view of wildlife scattered across the rolling plains of the Masai Mara game reserve. This service is provided at an extra cost. Travel activities and exciting budget adventures! We guaranteed comfort by, including: Guaranteed no currency surcharges (No hidden costs) our cheap epic active adventure tours and safaris in Kenya or Tanzania budget camping safari package deals are all-inclusive safaris. Once you have booked an affordable African active adventure budget safari trip with us the price stays the same. No matter how the currency markets fluctuate before you travel. Best Small Group African Tours Safaris.
We make travel very easy and affordable for all ages. Affordable Small group African tours safaris in Kenya, Tanzania or Uganda's most incredible destinations for safari booking. It does not matter if you are in a short holiday break from work or studies, backpacking active adventures or a getaway holiday! Join us on a trip of a lifetime.
Do you have any questions? Ask Us Anything! INQUIRE NOW>>>>> View Google Reviews Here!
Call or Whatsapp us +254722655321 +254713713831
http://mgichohi0.wixsite.com/yhakenyatravel
Thank you for choosing YHA-Kenya Travel Tours and Safaris

Safari Booking on your next active adventure safari holiday package with YHA Kenya Travel for the perfect holiday. For the latest travel deals, tour promotions, trip ideas and holiday inspirations Follow us on Facebook,Twiter,Pinterest,Instagram,Youtube,Linkedin.