YHA-Kenya Travel Tours & Safaris
Karibu Kenya! "Swahili word for Welcome" Welcome to Kenya an amazingly beautiful land of wonders full of adventure, wildlife, great scenery, gorgeous sites and a rich culture. Be Our Guest, Find Kenya Safari, Kenya Safaris, Kenya & Tanzania Budget Adventure Camping Safaris, Kenya Adventure Budget Safari Holiday, Adventure Safari Tours Packages Here, Destinations, Best Deals, Book holidays online! YHA-Kenya Travel Real Adventures.YHA Kenya travel tours and safaris are one of the best-organised tour company in Kenya that will help you plan your Kenya budget adventure holiday after a busy work schedule. Read our customers reviews
If you are looking for a place to go for aKenya Safari, budget adventure safari vacation, you need a guideline tutorial that can provide you with all the necessary information that you need. The main reason for doing this is to avoid stress during this time of relaxing. When planning for any budget adventure safari trip you need to have everything that you need to be catered for. The simplest way is to order for the entire adventure budget safari package that includes hosting, touring and other extracurricular adventure tour activities. Kenya has a lot of adventure tour activities to offer when traveling on the coastline of these places. YHA-Kenya Travel Mountain Adventures
This includes tourist attraction sites and other Historical sites that have popular infrastructures and art. Most people who travel to Kenya are Kenyans and other tourists from different places around the globe. People are also friendly in this part of the world. This creates a great opportunity for you to meet people of different cultures. As a top ranking guide, you will always be updated with the latest features and other unique places that are worth the adventure safari trip.
As a tourist, it is advisable to bring along binoculars and a camera for taking photos. This is because there are spectacular views and features that you can take photos of. YourKenya Safari, Kenya or Tanzania adventure safari tour will not be boring at all since you don't have to spend the entire budget adventure vacation on one island. For those who wish to have fun and relax at the beach, can take time and participate in scuba diving or learn how to do so if you do not know how. Another incredible Kenya Safari, Kenya Tanzania safari adventure activity which is suitable for the entire family is taking an adventure safari tour in the jungle Masai Mara a must go place. Another incredible aspect about the beach resorts is that they have clear waters, which is best for water sports and swimming. Read Our Trip Advisor Reviews Here!
Having a reliable expert tour guide gives you the benefit of planning yourself in advance. You can get the best safari deals at a friendly cost. As part of the adventure, you will also be introduced to the new 8th wonders of the world Masai Mara which host the greatest National Reserve in the world and with rich wildlife site on earth. The price for the Masai Mara safari tour depends on the period you are staying and where you plan to stay. This trip tour is interesting and fun for all age groups. As you live in this beautiful world full of wonders, the wonders of nature, the places which give you inner peace and also there are such places where you will have the fun more than you have ever experienced in your lifetime. You have heard about Masai Mara! a heaven where you can spend the best adventure summer holiday so you think about if it will be good to take your family along with the children to such place. What should be there for them and if the atmosphere will corrupt them? So you must note that holiday travel break occurs only a few days in a year. Rest of the year is yours, take your family in that days with you to Mount Kenya it will still be the best place for vacation even not in the time of spring break. There are many family adventure safari activities that will keep your family members occupied during the Kenya holiday vacations and have them fully enjoy their vacations with family. Also, some suggestions from our side that you should check upon are listed as: Everyone loves to swim, so keep close to the water so that they can have as much swimming as they want and when they want. There come adventure safari tour packages that offer your family a happy vacation with some plans such as play with wildlife program set up just only for the enjoyment of children.
Much more like Hummer Jungle Tour offering a visit to the zoo, sightseeing ruins and fun in beaches. Here the knowledge of children will also increase about history and culture. What you shouldn't do with your family is you shouldn't pay a visit to Mayan Ruins or Booze Cruises as this kind of places are interesting for adults in the family and your kids will find it boring.
While looking for the best family tours give YHA-Kenya Travel a thought on tour packages a shot and you will find it best and most amazing Kenya safaris, Kenya tour for your family.
Everyone desires a perfect adventure safari holiday vacation with his family at some perfect place where they could pass their best and memorable moments in style.
YHA-Kenya Travel Tours & Safaris is part of a successful independent owned family Kenya budget adventure Safari travel company. which has been operating since 2010 We have a long track record of stability, and our promise to you comes in two important parts:
Then how can you afford to miss all this!!!! Book your next Kenya Adventure budget Safaris, small group safaris, small group adventures, Kenya adventure Safaris, Kenya budget Camping, Kenya budget safaris, climbing mount Kenya, mountain adventures, Masai Mara Safaris, Kenya Safaris, Kenya Safari, Kenya Adventure holidays and many more Kenya adventure Safari trips with us and make your experience and impact to this world a little better than we found it.








Types of Kenya Adventure Budget Camping Safaris Activities.
, Luxury Safaris in Private Bush Homes, Home-stay Safaris, Honeymoon Safari, Kenya Cultural Safaris, Kenya Bird Watching Safaris, Kenya Adventure Safaris, Mt. Kilimanjaro Climbing Safaris, Walking Safari, Mount Kenya Trip Planning, Mt. Kenya Climbing, Beach Combined Holiday Vacations, Kenya Budget Adventure Short Safaris, Kenya Joining Safari, Budget Camping Safaris, Family Safaris, Kenya Budget SafarisYHA Kenya Travel Tours & Safaris Kenya Adventure Budget Safaris, Budget Lodge Safari, Wildebeest Migration Safari, Trekking Safari, Adventure Safari, Hot Air Balloon Safari, Private Lodge Safari, YHA-Kenya Travel Kenya Budget Holidays, Kenya Day Trips, Flying Safari, Kenya Budget Adventure Safaris, Cheap Safaris in Kenya, Kenya Budget Tours, Kenya & Tanzania Combined Budget Tours, Game Viewing Safari, Kenya Luxury Camps, Kenya Budget Tented Camps, Kenya Budget Lodges, Tanzania Budget Adventure Safaris, Kenya Luxury Lodges, Tanzania Lodge Safari, Kenya budget safari holidays, Cheap Safari, Kenya family safari packages, Kenya Adventure Budget Camping Safari Packages, Small Group Safaris, Budget Small Group safaris, Group Adventure Safaris, Travel News PROLOG,
YHA-Kenya Travel Tours & Safaris -Welcomes you to East Africa land of Immense Adventures, Rich Wonderful Wildlife, Diverse Culture, Natural Beauty, Majestic Mountains & Breath Taking Blue Skies!
YHA-Kenya Travel Tours & Safaris, offers the best deals on hot air balloon safaris package over the Masai Mara plains and forests, Masai mara balloon safari experience with YHA-Kenya Travel , View Masai Mara on A balloon flight safari from the sky,hot air ballooning,balloon safaris,adventure in Kenya,hot air ballooning safari,balloon safari,Masai Mara balloon safari,Maasai Mara safaris,Kenya balloon safaris, hot air ballooning in Masai Mara, Kenya budget safaris, the Masai Mara national reserve, reviews, more safari options. YHA-Kenya Travel Book TV, Pick My YHA-Kenya Travel Guide!
Trip planning, Travel Advice, Inspiration, Photography & Adventures
Do you wish to volunteer in Kenya? Interested in Travel and the outdoors? Have a little time on your hands? Want to do something really worthwhile and fun? More on volunteering here>>>, or send us an email here>>> Find all the very best budget adventure safari tours and things to see and do in Kenya!
The lowest prices and good value for money guaranteed!
We have the best selection of adventure activities to do!
Places to see in Kenya and Tanzania!
Top Budget safari tours & balloon adventure activities!
Awesome group Kenya adventure Safari packages!
Responsible tourism & Volunteer work opportunities!
Complete and total satisfaction in our wildlife safaris game viewing!
Must Experience the Maasai Mara Adventure hot air balloon sky floating Safari!
Whilst in the Masai Mara, you cannot afford to miss out the experience of a Balloon ride in the vast sky!
Enjoy a fantastic early morning hot air balloon safari ride where you can enjoy the spectacular views of the sunrise in Masai Mara as well as the aerial view of wildlife scattered across the rolling plains of the Masai Mara game reserve. This service is provided at an extra cost.
You will also find just about any travel activity & more exciting budget adventures!
YHA-Kenya Travel a Peace of mind guaranteed
In these uncertain economic times. We operate exactly same 'fair play' rules that we always worked by, including:
Guaranteed no currency surcharges (No hidden costs)our Kenya or Tanzania budget camping safari package deals are all-inclusive safaris. Once you have booked an adventure budget trip with us the price stays the same. No matter how the currency markets fluctuate before you travel.
Do you have any questions? Ask Us Anything! Contact us now
Call us now or Enquire by Email: mgichohi@aol.com or travel@yhak.org
Call Us +254722655321 +254713713831
Facebook Like: https://web.facebook.com/yhakenyatravel/
http://yhakenyatraveltoursandsafaris.emyspot.com/
Web: http://mgichohi0.wixsite.com/yhakenyatravel
Thank you for choosing YHA Kenya Travel
Addurl.nu

Find more photos like this on Travel Agency | Hotels | Vacation Rentals | Travel Social Media

Visit Tripatini

Mountaineering in Kenya & Tanzania Adventures.
Mount Kenya Climbing / Kilimanjaro Climbing.
Want to climb Mount Kilimanjaro Africa highest peak? We arrange Tanzania budget adventure holiday trips from Nairobi to Tanzania to climb Mt Kilimanjaro.
Read more on routes and itineraries. Mount Kilimanjaro Adventure Tours>>
4 Days Direct Safari to Mount Kenya climbing Sirimon Route Budget Adventure.
5 Days Mount Kenya Budget Trekking Safari Up Sirimon Out Naromoru Budget Adventure.
5 Days Mount Kenya Trekking Tour up Sirimon down Chogoria Budget Adventure.
5 Days Trekking Mount Kenya Adventure Naromoru Route
5 Days Climbing Mount Kenya Chogoria out Chogoria Budget Adventure Safari.
6 Days Budget Adventure Climbing Chogoria Route down Naro Moru Route.
6 Days Mount Kenya Up Sirimon Out Chogoria Best Route to Climb Point Lenana Budget Adventure Safari.
7 Days Sirimon out Naro Moru Route Budget Adventure Safari.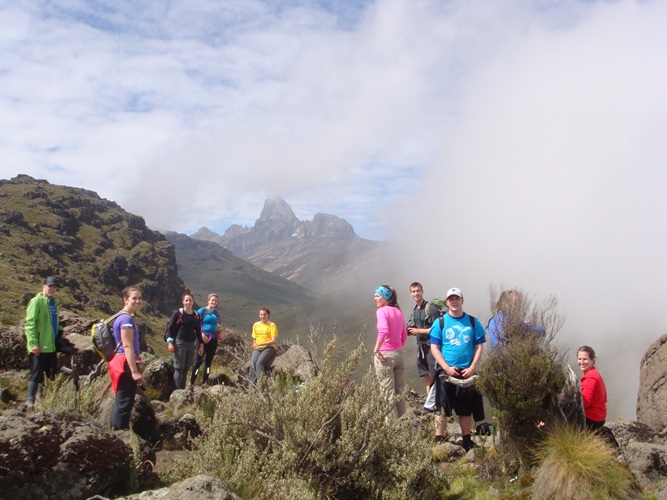 Tanzania Budget Camping Safaris
3 Days Ngorongoro and Lake Manyara Budget Camping Safari
3 Days Lake Manyara, Ngorongoro and Tarangire Budget Camping Safari
4 Days Safari Arusha - Lake Manyara/Ngorongoro crater/Tarangire Budget Camping Safari.
4 Days Safari Nairobi - Arusha/L. Manyara/Ngorongoro crater Budget Camping Safari.
5 Days Safari Nairobi/Arusha/L. Manyara/Ngorongoro crater/Tarangire Budget Camping Safari.
5 Days Lake Manyara, Ngorongoro and Serengeti Budget Camping Safari.
6 Days Lake Manyara, Ngorongoro and Serengeti Budget Camping Safari
7 Days Lake Manyara, Ngorongoro and Serengeti Budget Camping Safari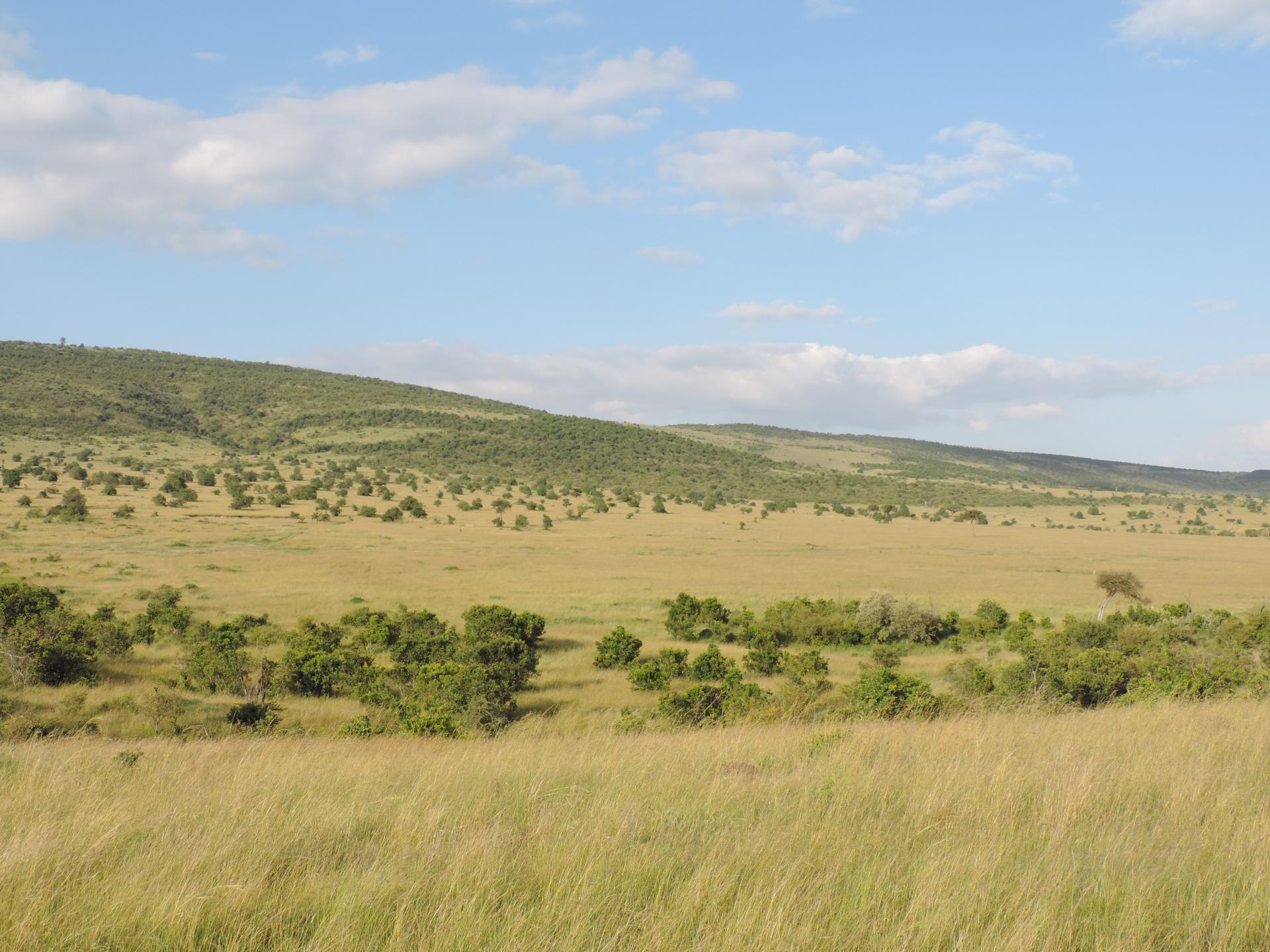 Kenya Budget Camping Joining Safaris - Daily Departures
3 Days Masai Mara Only Budget Camping Safaris
4 Days Masai Mara and Lake Nakuru Budget Camping Safari
5 Days Masai Mara and Lake Nakuru Budget Camping Safari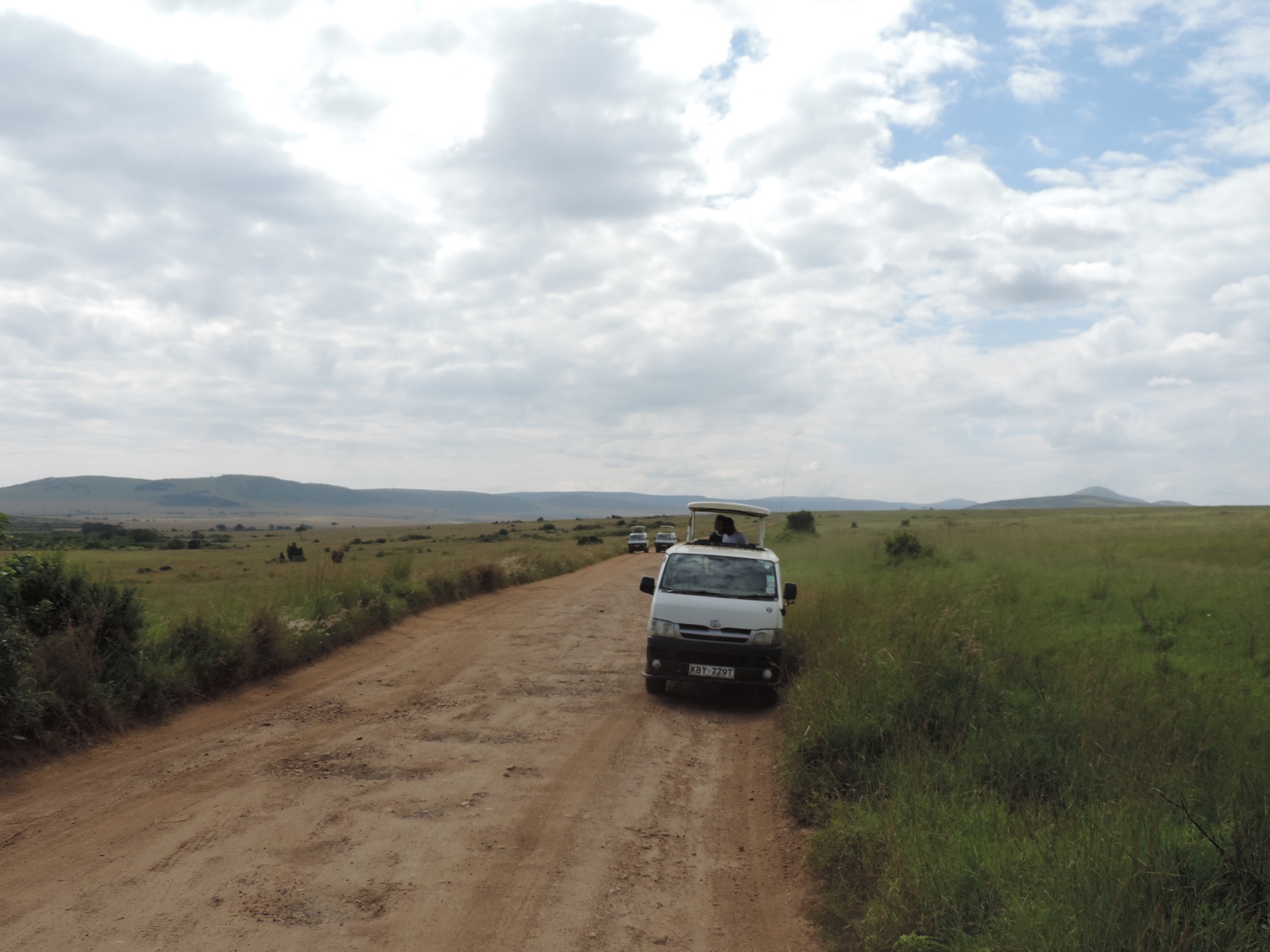 Kenya And Tanzania Combined Adventure Safaris.
6 Days Kenya & Tanzania Combined
7 Days Nakuru, Naivasha, Amboseli, Ngorongoro and Serengeti
7 Days Kenya & Tanzania Combined Camping Safari
9 Days: Kenya Tanzania Combined Safari
10 Days: Kenya Tanzania Combined Safari
Call us now to plan your next safari. +254722655321 / +254713713831
Write to us: travel@yhak.org or mgichohi@aol.com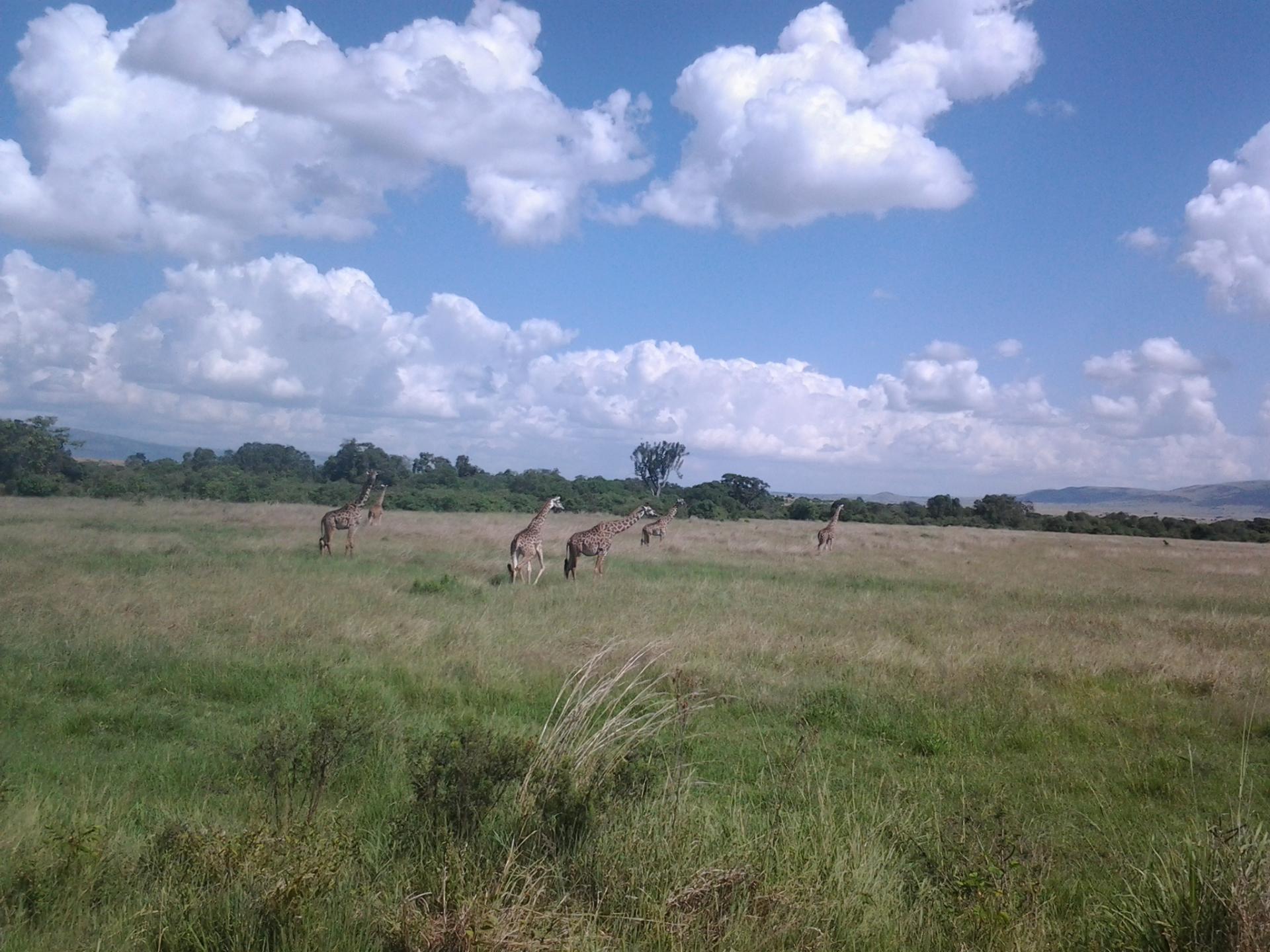 Browse our amazing adventure safari holiday packages in Kenya and Tanzania, Kenya adventure budget camping safaris, Kenya Tanzania luxury lodge safaris, budget Kenya and Tanzania safari holidays, Kenya Safaris. Kenya, YHA-Kenya Travel, YHA Kenya Travel Tours and Safaris, Kenya Safaris, Kenya Budget Safaris, Kenya Adventure Safaris, Kenya Camping Safaris, Kenya Short Safaris, Kenya Tanzania Adventure Budget Camping, Kenya Budget Camping Adventure, Tanzania Safaris, Tanzania Budget Safaris, Tanzania Adventure Safaris, Kenya Luxury Lodge Safaris, Kenya Balloon Safaris, Kenya and Tanzania Safari Holidays, Small Group Safaris, Small Group Adventures, Responsible Tourism, Mountain Adventures, Climbing Mount Kenya, Kilimanjaro Climbing, Mountaineering, Volunteer in Kenya, Wildlife Safaris, Holidays in Kenya, Safaris Kenya Adventures, Mountain Climbing, Group Joining Safaris, African Safari.
Most but almost all Kenya Budget Adventure Safaris Departs From Nairobi ends in Nairobi.
An action-packed budget adventure short 3 days budget Camping Safari from Nairobi to Kenya's Maasai Mara National Game Reserve via the Great Rift Valley. An affordable scenic and African, Kenya wildlife treat!
Responsible Tourism & Volunteering.
Volunteer and make a difference volunteer in Kenya, Africa.
Volunteering in Kenya Africa gives you the opportunity to volunteer or intern then discover more about yourself and the world around you than you ever thought was possible.
Our group volunteer adventure travel holiday activities offer you an outstanding travel package with good value for money and a platform to embark on one of the most incredible life experiences that you may ever have Volunteering.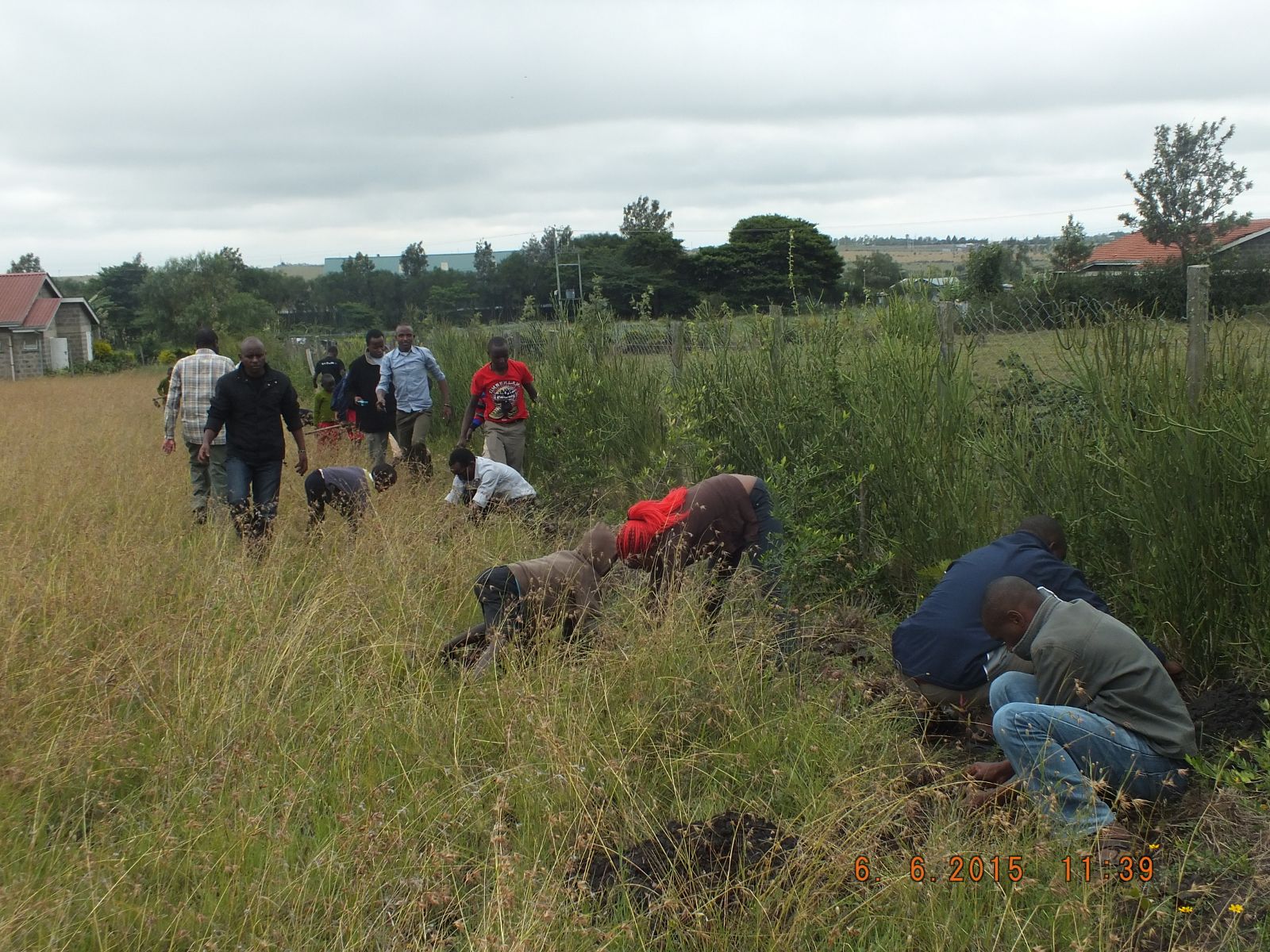 A Family Holiday/Volunteer team with YHA Kenya travel tours and safaris offers you a bonding and learning opportunity like no other in Kenya, you will have the chance to work in developing a community like never before experiencing a new culture, creating friendships and making a difference to those less fortunate than yourself especially the children who are orphans,neglected or abused and are in a children's home, in a new environment while volunteering.
All budget adventure group holiday trips are run in support of our community development outreach program, meaning that our volunteer work will be organized before you travel and your group will be contributing to a wider commitment to sustainable development.
YHA-Kenya Travel Tours & Safaris group holiday adventures are open to all, to everybody above the age of 18 willing to volunteer or be part of a group intending to help vulnerable children.Those aged 16 and below will need to travel with the consent of a parent or guardian.